I treated myself to a nice new iPhone last week and am LOVING it!
My phone is jailbroken and unlocked now (using PwnageTool). This means I can run all kinda of funky apps and games. I decided recently to design my own theme to make my phone feel more like "mine". Here are some screenshots. I'm working with a friend on how to release this theme along with some he has done too…
[adsense:468x60:4496506397]
Unfortunately the Weather Icon appears to be locked to that annoying 23C icon... UNLESS you decide that you're in the US. Yup - if you change your Internationalization settings to US then the Weather icon will change! I will include the icon in the future when it gets released on my friends site.
Without further ado - here are some teaser screenshots!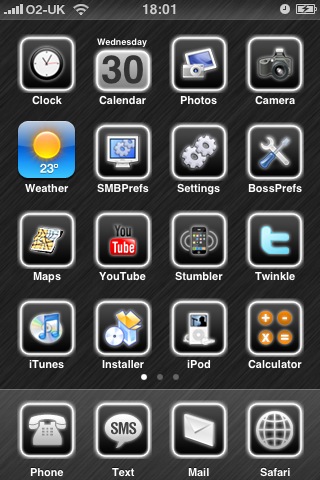 [adsense:468x60:4496506397]